Your hosts
Bereits in dritter Generation ist der LENGBACHHOF in Familienbesitz. Familie Böswarth sind Gastgeber mit Leib und Seele.
Family Böswarth

Currently, the LENGBACHHOF is in its third generation of family ownership. The Böswarth family is a host with heart. The personal care of his guests, the commitment of the family and his team are things Hans Bswarth values very much. Positive memories of your stay are what we want you to have at LENGBACHHOF.
We want to make sure that your stay with us is as enjoyable as possible. We are always happy to provide you with the best offer. Get to know us and enjoy your stay at the Lengbachhof. Our team is looking forward to offering you unforgettable days with special attention and the highest possible level of comfort and service.
Our team
At the LENGBACHHOF, the staff and the family are the heart and soul of the house. You can feel this as a guest right from the start. Our guests are looked after by around 40 employees every day. With their personal charm, they take care of your well-being. They are masters of their trade, whether in the kitchen, in service or at reception. 
The LENGBACHHOF kitchen team
We value teamwork and having fun at work. Our employees love their work and feel comfortable with us. Their goal is always to be there for you and your wishes. We not only have an open ear for your wishes, but also always strive to fulfill them.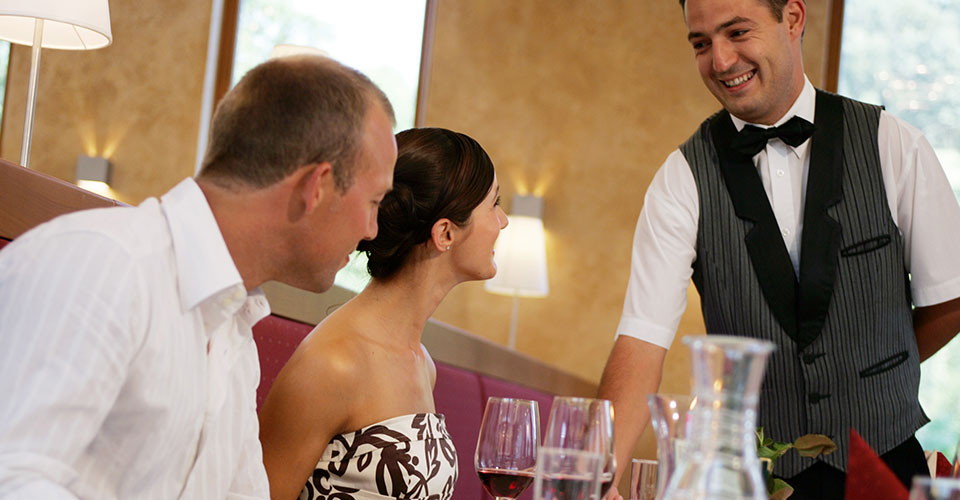 Service for the guest 
Our guests are the focus of our efforts. We are a professional seminar hotel with excellent service. You can apply if you would like to work with us.
We are looking for: passion and personality, heart and soul, enjoyment of the job and teamwork. 
The words above perfectly describe our staff. The employees at the LENGBACHHOF are the heart and soul of the house. Are you interested in an apprenticeship or a job at the LENGBACHHOF and do you enjoy working with guests and colleagues? Send us your application with CV and photo by e-mail. Here you will find all current positions where we are currently looking for support!