Campus
We offer you new possibilities for your seminars and events
with our new outdoor area, named »Campus«.
Our campus offers you numerous possibilities: Seminars, lectures, company parties, Christmas parties, family celebrations …
Thanks to our ultra-modern glass pavilion, named »Focus«, the cosy and modern »firebox«
and our garden with hidden spots, you can plan your events regardless of the weather.
Seminars become a special experience in the middle of nature, but protected by glass fronts.
A special place for a party, get-together or family celebration.
In our newly constructed firebox, your party will become something special. Up to 50 people (25 inside) can be seated in this place. The guest garden with a fireplace is the perfect place for exciting nights, and the large glass fronts indoors offer a view outside even in bad weather.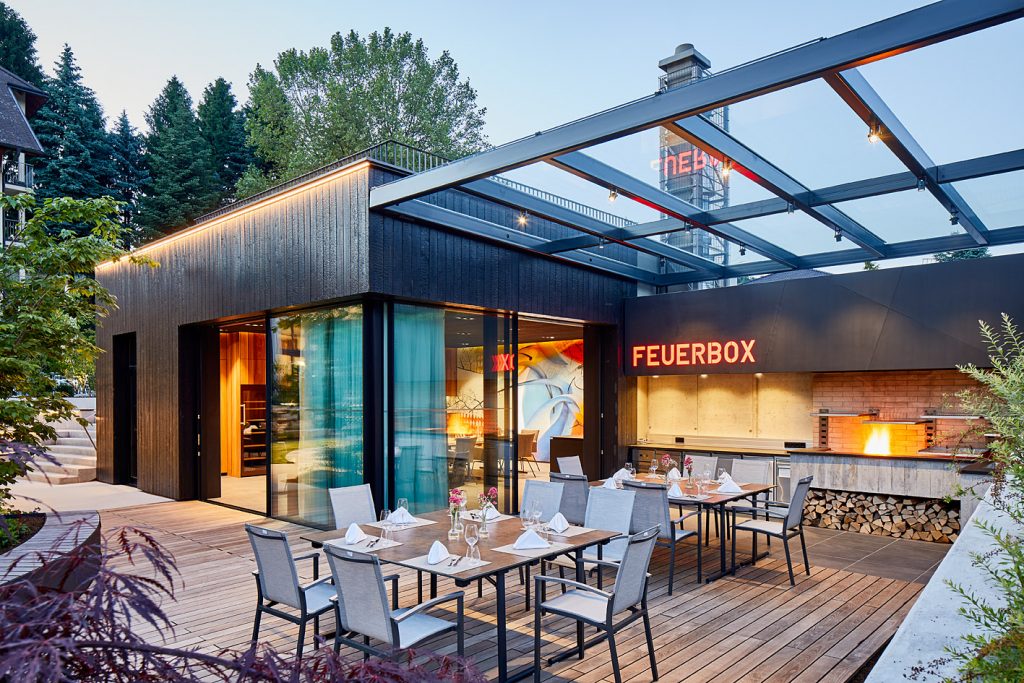 The heart of the campus is our pavilion, named »Focus«.
It's possible to have events in the middle of nature in any weather thanks to air conditioning and glass fronts. The Focus can hold up to 60 people inside and up to 160 people outside. The Focus is the perfect place for a seminar, a wedding, a reception or any other event you can think of.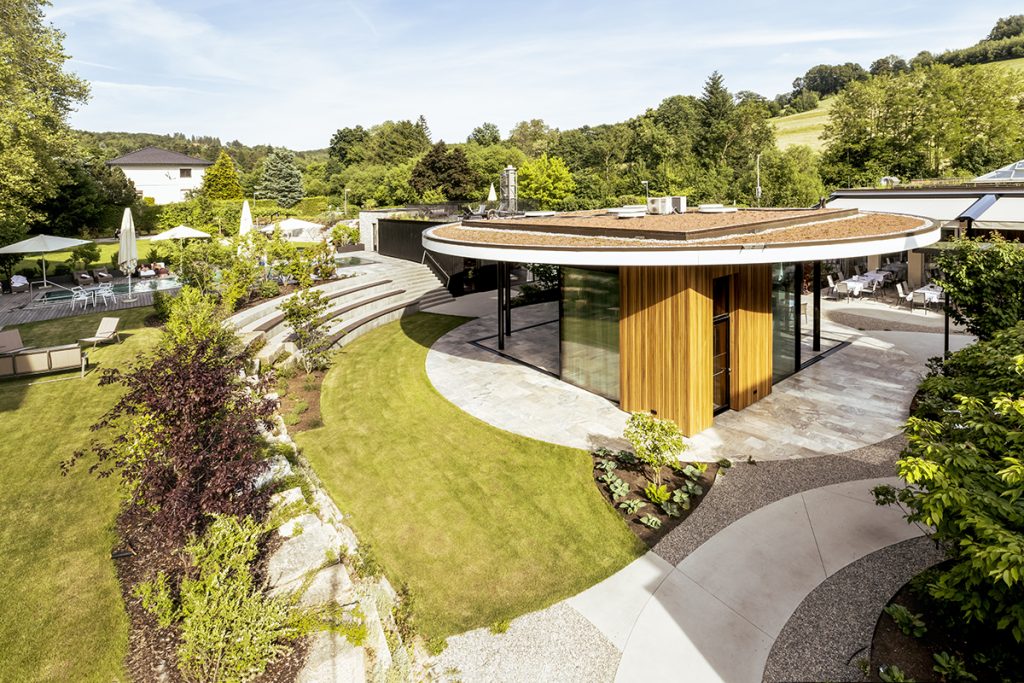 By the pool, on top, under trees, in the meadow or in the garden – at the Lengbachhof you can spend your seminar outside. Together with the Focus, you will be able to plan your event in a varied way, surrounded by nature.